We're Glad You're Here!
Let's make your first visit a great experience!
No matter where you're coming from,
you'll find you fit in at Croswell Wesleyan

.
Visit us to see why so many people are excited to call us their family.
SERVICE TIME
AND
LOCATION
We have two services each Sunday at 9:30 AM & 11:00 AM
at 200 West Peck Road, Croswell Michigan
WHAT TO EXPECT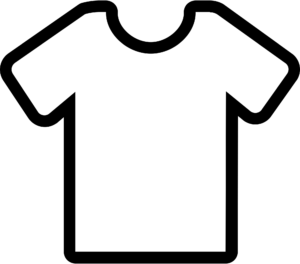 CASUAL AND FAMILY-LIKE

Sunday services are casual and relaxed.
Come as you are and wear what makes you comfortable.
We want you to feel at home.

MUSIC AND MESSAGE

Each week you'll experience contemporary music
and a relevant, engaging message from one of our pastors, u
sually by Senior Pastor Phil Count.

FOR OUR KIDS
Every Sunday children (3yrs – 4th grade) experience safe, age-appropriate environments where the Bible is taught in a creative and relevant way. We are so passionate about kids learning about Jesus in a way they can understand.
If this is your first time checking your children into CW KIDS, we suggest arriving about 20 minutes before service.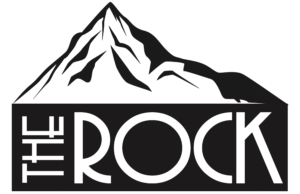 FOR OUR TEENS
THE ROCK
is our youth ministry

designed with your

teen in mind. (5th – 12th grade) During Sunday services, all teens join the adults in serving and attending in our worship services.
Meets Sunday Nights 7-9pm at The Rock
Meets Wednesday Nights 6-8pm at The Rock
THE ROCK IS OUR OFF CAMPUS YOUTH BUILDING
Our Welcome Center can provide you directions & information,
it is located in the lobby of the Worship Center.
2018
IS
THE YEAR OF THE FAMILY
HERE AT CROSWELL WESLEYAN
OUR MISSION
Over the next 5 years, we see a church with people of all ages gathering to worship together, including the young families that make up such a significant part of our community. We will reach these younger families because our children have a "wow" experience, our students will describe their services as "can't miss" and all ages will understand their clear steps to grow with Jesus. This will cause us to consider new service options and updates to our facility.
Our vision is that five years from now our church will…
See 600 people from all generations worshiping together.

Baptizing at least 30 people a year

Having 120 students and children coming each week to hear about Jesus in their perspective environments

Upgrade our facilities so that our children experience their "wow" environment and younger adults feel comfortable in our worship space

See 40% of the people in our church answering Jesus' call to serve

Have 80% of our attendees active in a discipleship relationship and/or Lifegroup
Sep 9, 2018

VISION 2018 – Pastor Phil Count – 9.9.18

Aug 26, 2018

How to Deal with Depression – Pastor Phil Count – 8.26.18

Jul 8, 2018

How Not to Screw Up Your Kids – Part 3 – You Asked for It – Pastor Phil Count – July 8, 2018

Jul 1, 2018

How Not to Screw Up Your Kids – Part 2 – You Asked for It – Pastor Phil Count – July 1, 2018

Jun 24, 2018

How Not to Screw Up Your Kids – Part 1 – You Asked for It – Pastor Phil Count – June 24, 2018

Jun 17, 2018

FATHER'S DAY – YOU ASKED FOR IT – PASTOR PHIL COUNT

Jun 10, 2018

What Do I Do When I'm The One Who Needs To Be Forgiven – You Asked For It – Pastor Phil Count

Jun 3, 2018

Truly Free Indeed – Pastor Jason Wolfgang

May 27, 2018

Faithful in the Small Stuff – Pastor Amanda Fowler

May 20, 2018

How to be Rich in Everything that Matters – Pastor Phil Count
SATURDAY, DECEMBER 15, 2018
While every family wants to provide their children with gifts on Christmas, unfortunately many families in our community are unable to do so. Christmas Warehouse is a partnership between Croswell Wesleyan Church and our community to provide families in need with the ability to pick out brand new gifts that have been donated and give them to their children. We will provide the "warehouse" where families will be able to shop for brand new presents for their children. Families will pay $2 per item which will then be donated back into the community.
To make this program a success we are asking that our church members help us fill our "Christmas Warehouse". Each month we will provide you with an age bracket and ideas for toys or items to purchase. We will then store the items until December 15th when we invite parents to come and shop with us! This is a large endeavor for our church and we will be asking for volunteers and as always your prayers and support.
There are several ways to give! One is to go do the shop ping at traditional box stores. The second way to help would be to check out our online Amazon Wish List, where you can order online and have items sent directly to the church! Monthly Wishlist can be found here: SHOPPING LIST
Finally, if you prefer to let someone else do the shopping, we are always accepting cash or gift card donations and we will do the shopping for you.
Finally, if this sounds like something you would like to be more involved with, please reach out to Our Christmas Warehouse director, Amanda Cayce.
Volunteers Needed
to help run the
Christmas Warehouse on
December 15, 2018
Interested in helping call Amanda – 810.679.3881
Monthly Breakdown
March: Birth – 3 yr olds
April: 4 – 6 yr olds
May: 7-10 yr olds
June: 10-14 yr olds
July: 14-16 yr olds
August: Legos
September :Electronics
October: Arts and Crafts
November: Board Games/Puzzles/Books
December: Dress Up
Each month the age bracket listed will be added to our Amazon Wish List!
BIRTH – 3 YR OLD
TEETHING TOYS
RATTLES
BOARD BOOKS
WALKERS
LIGHT/SOUND TOYS
LARGE BALLS
PLASTIC TOOL SETS
BOARD PUZZLES
COLORING BOOK & CRAYONS
BATH TUB TOYS
DOLLS
MUSICAL INSTRUMENTS
4 – 6 YEAR OLD
PLAYDOUGH & ACCESSORIES
TOOLS
LEGOS
BASKETBALL, SOCCER, BASEBALL GLOVES
KITCHEN PLAY TOYS
VACUUM/SHOPPING CART
FORT KITS
MAGNA TILES
BOARD GAMES
PUZZLES
DOLLS
BARBIES
MUSICAL INSTRUMENTS
YARD TOOLS
7 – 10 YEAR OLD
LEGOS
SPORTING EQUIPMENT
BARBIES
SEWING PROJECTS/MACHINE
KARAOKE
JEWELRY KIT
NERF GUN
REMOTE CONTROL CAR
RACE TRACK
WALKIE TALKIE
10 – 14 YEAR OLD
FOOT SPA
NERF GUNS
LEGO
SPORTING EQUIPMENT
RAZOR SCOOTERS
DRONE
LAVA LAMP
RACE CARS
MAKE UP KITS
14 – 16 YEAR OLD
GIFT CARDS
ITUNES GIFT CARDS
IPODS
MAKE UP
DRONE

OUR NEXT
SPIRITUAL DNA CLASS
NOVEMBER 3, 2018
CHECK BACK SOON
FOR MORE DETAILS